If you have never been, you may think Sandestin Golf and Beach Resort only
has quaint rentals available for long weekends
or a few weeks in the summer. However, nothing could be further from the truth! Sandestin homes for sale are available in many different sizes and styles, and finding a beach house in Sandestin to call your own is possible.
Whether you're looking for a vacation home, a retirement opportunity or you are ready to change your whole way of life and enjoy the beach more, Sandestin homes may be for you. This is everything you need to know before you pull the trigger on buying your first Sandestin property.
World-class golf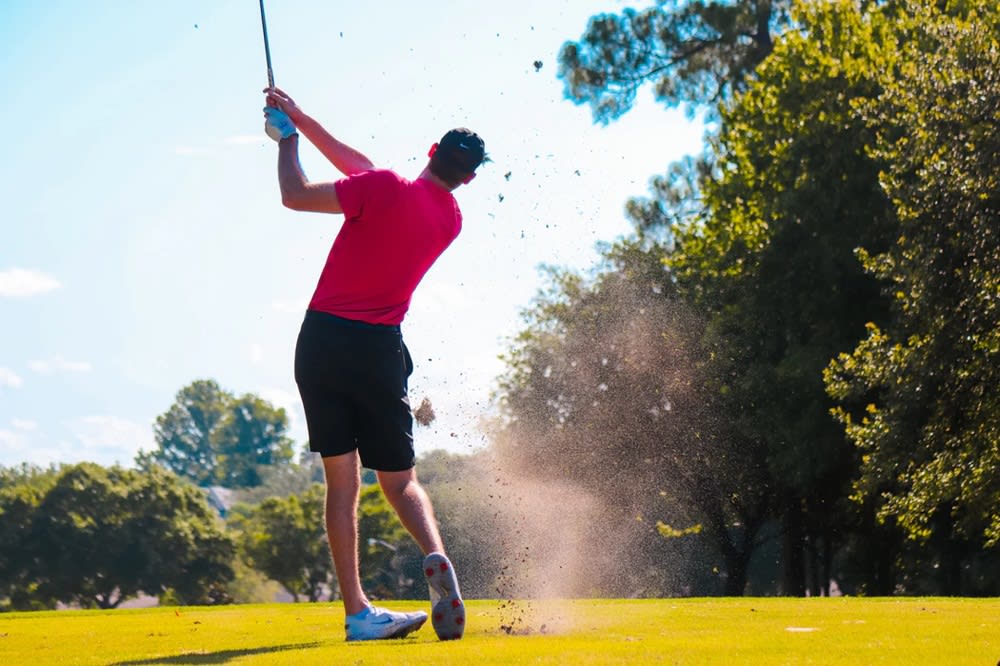 There's more to do in this gorgeous resort than lay outside your beach house in Sandestin and enjoy the sun. Of course, you can spend your days doing that — no one is going to judge you! But if your tan is on point and you're looking for something more, Sandestin has it.
As the name suggests, golf is a big draw for those looking for Sandestin homes to call their own. This resort has four championship courses with a total of 73 holes (there's a hidden hole on The Raven) that stretch between the bay and the ocean. Designed by course architects Robert Trent Jones, Jr., Rees Jones, and Tom Jackson, these courses are considered some of the best in the area — Burnt Pine was named the
"Crown Jewel of Florida Golf" by GOLF Magazine
. With so many options to choose from, you're never going to get bored with your golfing options at the resort.
Fun water sports and beach activities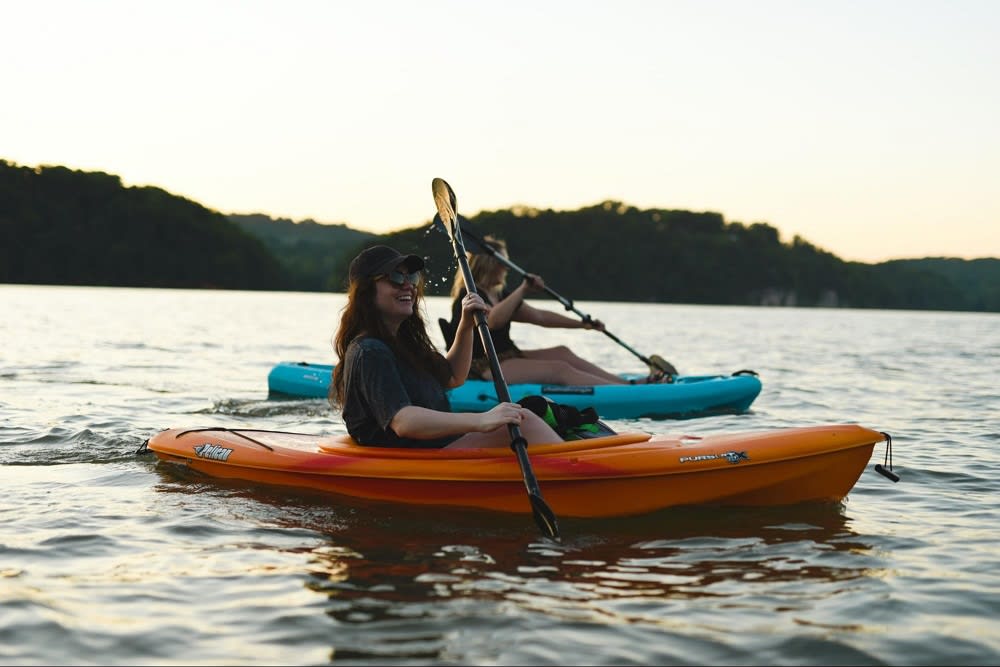 If golf isn't your thing, maybe being on the water could be. Owning a beach house in Sandestin gives you access to all sorts of water sports and beach activities, like deep-sea fishing or surf fishing. At the Baytowne Marina, you can rent WaveRunners, Paddle Boards, and even a Pontoon Boat. Kayaks and boogie boards are also available, and a kayak is the best way to get out on the water and get that up close and personal experience.
If you're looking for something a little more thrilling, check out the floating water park. Located in deeper waters, it includes slides, a trampoline, and a lot of fun. Sandestin homes are uniquely positioned to get the most from the water, so you might as well go all out.
A wealth of amenities
Sandestin homes have access to an almost overwhelming number of amenities, in addition to everything above. Residents can work out in the state-of-the-art fitness center that offers personal training, group sessions, and even a sauna with a steam room. If you want something more relaxing, try any one of the numerous pools across the resort. There are also 15 tennis courts, 12 of them being on
world-class HydroGrid clay
.
You can also simply sit and enjoy nature. All along the resort, there are many biking and walking trails, so you can just get outside and enjoy the gorgeous Florida weather. If you didn't bring your bike, don't worry — you can rent one! Kids can enjoy the 18-hole putt-putt course and the arcade, and you can end your day with a beach bonfire.
Don't forget the dining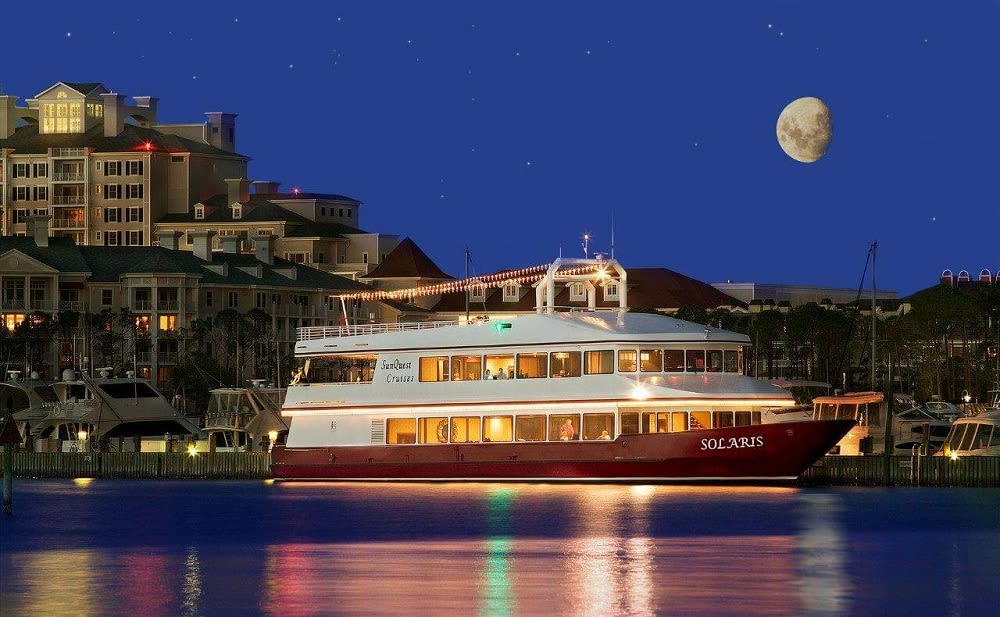 Photo courtesy of sunquestcruises.com
You're not going to have to go far from most Sandestin homes to get great dining. There are a total of 20 dining options within Sandestin resort, with a big variety. The newest offering is Yaki, with fresh sushi and hibachi. If you're looking for fine dining, make sure to try a
Solaris Dinner Cruise
, with amazing bay views and incredible meals. If you want to stay on solid ground,
Ovide
utilizes local food, fresh flavors, and a heavy French influence.
For breakfast, don't skip
Another Broken Egg Cafe
. It has been voted "Best of the Best" on Florida's Emerald Coast for 12 consecutive years.
There's always something going on
If you want to get out there and meet the people living in the Sandestin homes near you,
there is always something going on
. Concerts regularly happen during busy times of the year, and the Marina Bar and Grill often has live music on Fridays. Holidays are heavily celebrated, typically with fireworks and parades. On Sundays in the summer, you can expect movie nights in the Village, so be sure to bring popcorn!
Huge variety of homes available
Getting a beach house in Sandestin isn't like purchasing a regular Florida property in any other neighborhood. Sandestin homes are highly desired, not just for all the amenities listed, but for the incredible location in Florida, amazing views, and luxury designs.
Depending on what you are looking for in Sandestin homes, you can find luxury beach houses, bay views from large homes, smaller vacation properties, or even condos with minimal maintenance. This gives you a lot of flexibility — if you're not going to be living here full time, perhaps a big beach house doesn't suit your needs.
Ready to buy?
If the last few years have taught us anything, it is that life is short. Spend your days with your toes in the sand, enjoying the beauty the Emerald Coast of Florida has to offer. If you're ready to start looking at Sandestin homes to call your own, you should start your search by contacting
Brad Hilderbrand with The Beach Group
. Brad has lived on the Emerald Coast for over 15 years and has extensive real estate experience in the Sandestin area. He specializes in luxury and waterfront properties, so if anyone can find you the dream beach house in Sandestin, it's going to be Brad.