Situated on the Florida Panhandle, Destin is a picturesque oceanfront town that is always bustling and full of life. Both visitors and locals adore the area for its beach culture, outdoor activities, and perfect year-round weather. If you are currently exploring
beach homes in Sandestin
, Destin, or a neighboring community, one of the reasons you are likely coming to the area is to enjoy water-based activities.

Destin and a large portion of the Florida Panhandle have access to both the Gulf of Mexico and inland bays. This gives residents even more access to water-related activities and sports.
Get to know Destin by spending a day on the water
Fishing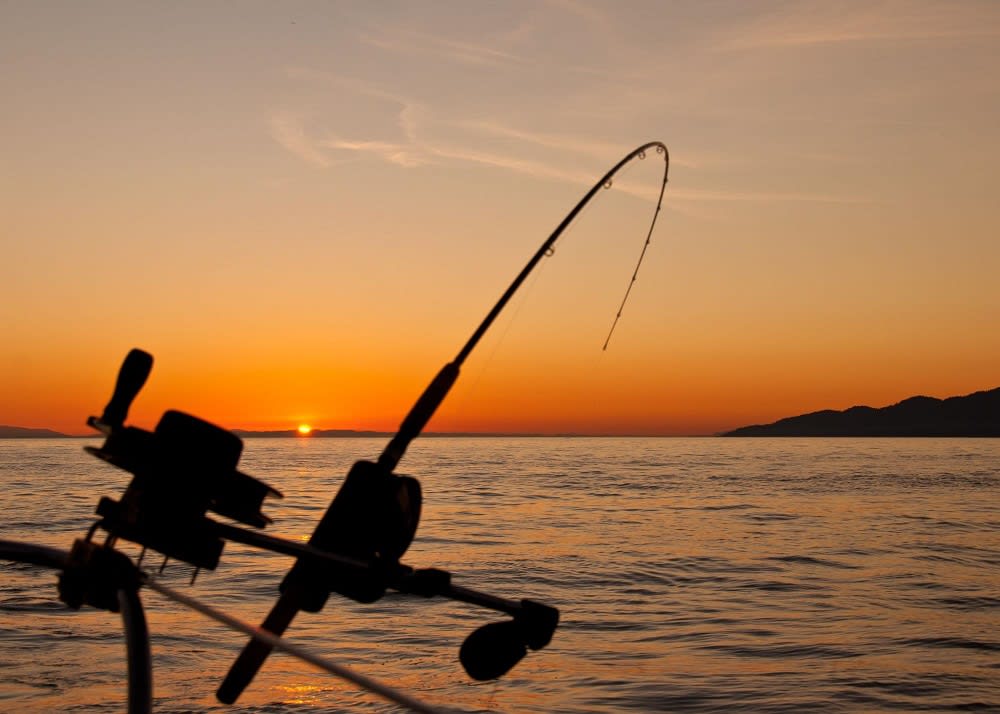 The fishing culture in Destin is big. There are numerous places where you can go fishing, depending on your preferences. Take your own boat out onto the water, or hire a professional fishing charter (plenty of companies in the area can facilitate the perfect day on the water). Saltwater charters are a favorite way to catch a wide variety of fish species.
Another excellent fishing place is one of the city's on-land spots.
Destin East Jetty
is a popular locale for fishing, as well as for snorkeling and swimming.
Golfing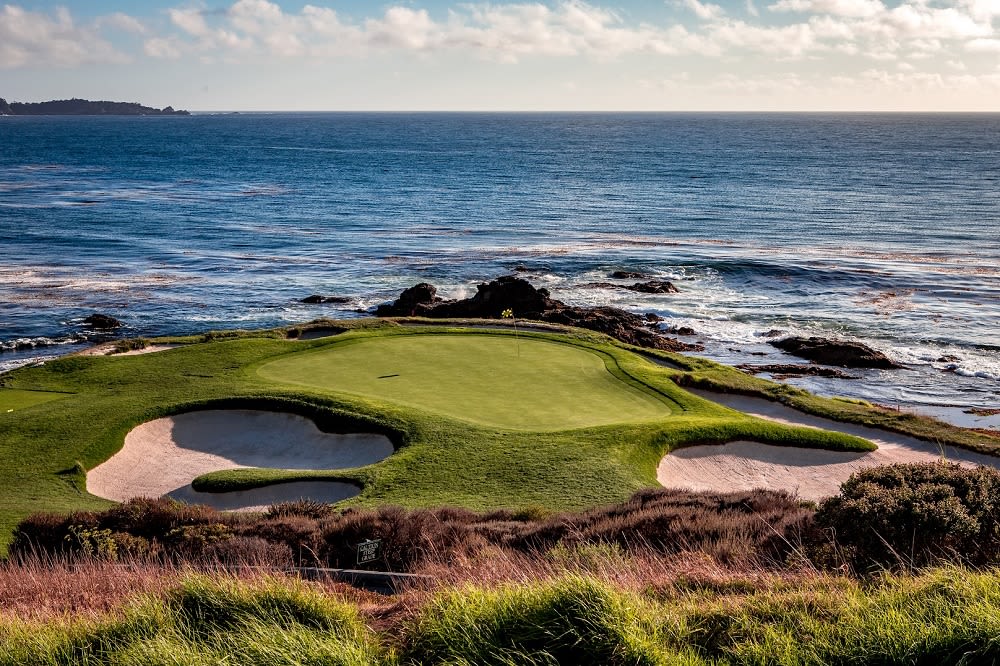 Although golfing may not sound like a water activity, in Destin it is. The area encompasses multiple courses that sit directly along the waterfront. Enjoy stunning views of the bay as you play your way through each course.
Henderson Beach State Park
On the ocean side of Destin, delight in the scenic views, exceptional amenities, and beautiful weather found at Henderson Beach State Park. This beachfront oasis is the perfect spot for individuals, couples, and families. The park features a sand beach (ideal for swimming and sunbathing), a playground, dog-friendly nature trails, a boardwalk for viewing the landscape, and a camping area. Henderson Beach State Park is a highly-rated destination among tourists and residents and is located along the Emerald Coast Parkway.
Destin Harbor Boardwalk
Nestled along the waterfront is the Destin Harbor Boardwalk, one of the area's most popular destinations for shopping and dining. Located just off Highway 98, this iconic outdoor complex features stunning views of the water, boating, and much more. Individuals looking for a wide range of water activities and rentals should definitely make this their first visit.

Opportunities to get out on the water at the Destin Harbor Boardwalk include jet skiing, parasailing, fishing rentals, standard boat rentals, tours of Crab Island, and dolphin tours. This can literally be a one-stop shop for all of your water-related hobbies and bucket list items.
Parasailing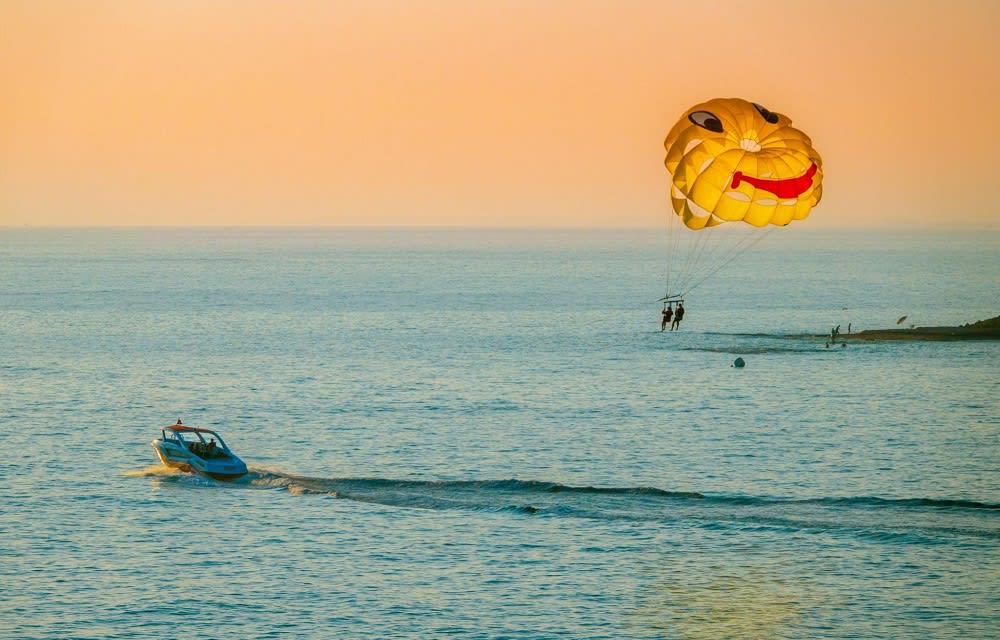 Combining both an adrenaline rush and scenic views of all of Destin's waterways, parasailing is a once-in-a-lifetime activity for many people. As a resident of Destin, you have access to a long list of places that offer parasailing throughout the year.

When reserving your parasailing adventure, consider what views you want to see. Options include the Gulf of Mexico, Crab Island, and Destin Harbor.
Dolphin tours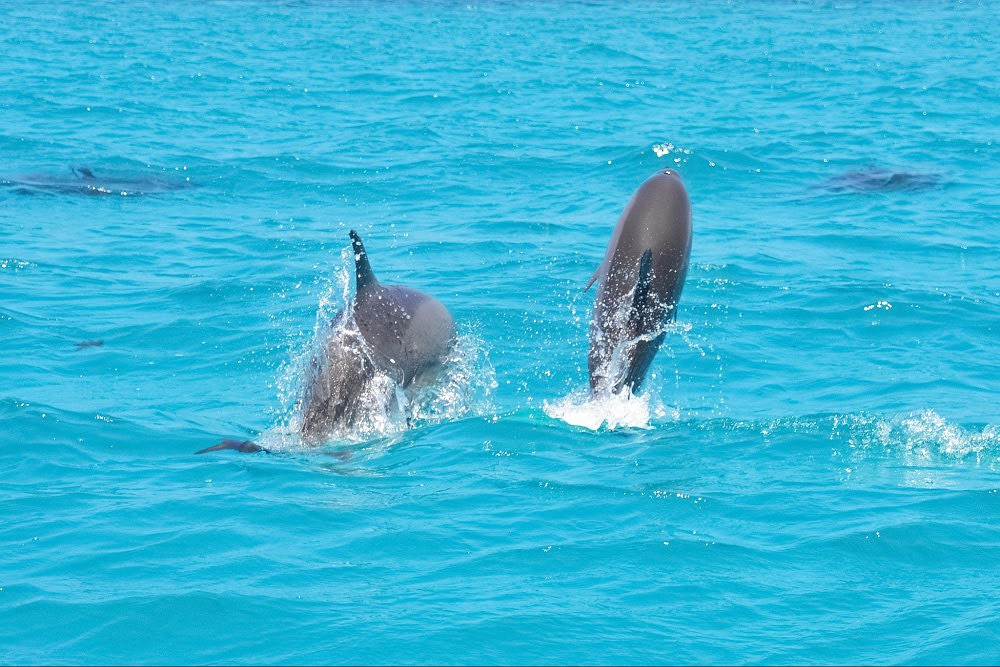 No experience is quite as magical and unique as a dolphin tour. After going on your first tour, it is easy to see why close-up encounters with these majestic mammals are so sought-after.

In Destin, you have a variety of options to choose from when it comes to seeing and interacting with dolphins. One of the most popular activities is a dolphin cruise. Embark on an expertly led boat tour that ranges between 60 minutes and several hours in length. Guides navigate their boats to areas where dolphins are almost guaranteed to be seen. There are also sunset dolphin cruises available, as well as in-water meet and greets with dolphins.
Pontoon boat rentals
Let your daily cares evaporate as you spend a leisurely afternoon out on a pontoon boat. Rent one of these laid-back vessels and invite your family and friends to relax, enjoy food and beverage, and bask in the awe-inspiring views of Destin.

A popular place to visit with your pontoon rental is Crab Island. Located in the south of Choctawhatchee Bay, this island is nationally renowned for its family fun, tiki drinks, paddleboarding, and much more. Crab Island even features a day spa for those seeking the ultimate day of pampering!

There are many other excellent spots to take your pontoon boat rental. Recommended destinations include Destin Harbor and Choctawhatchee Bay.
Jet ski rentals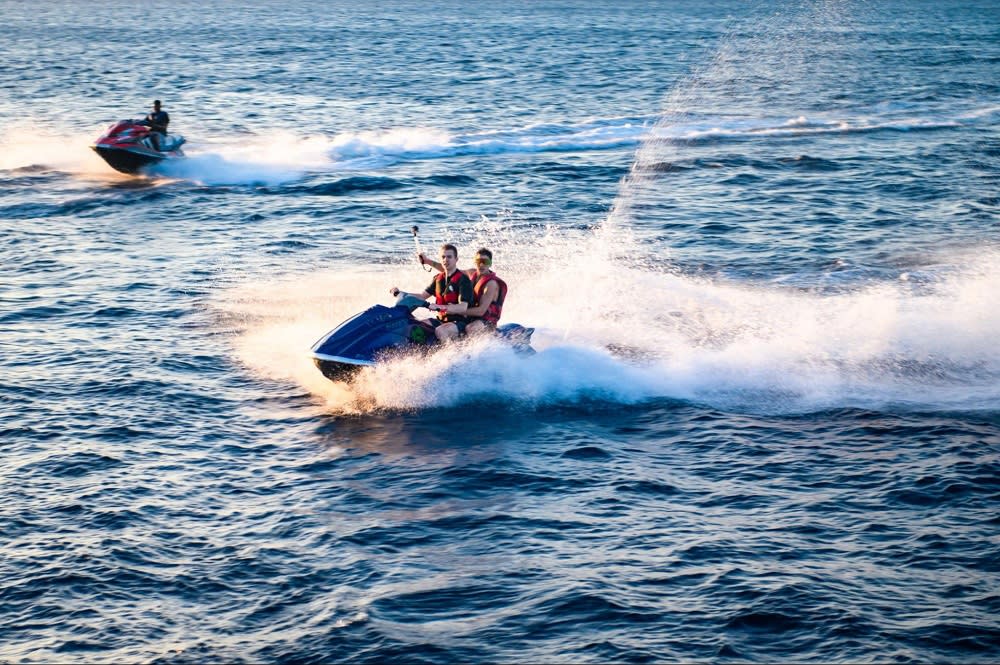 Seeking a morning or afternoon of high-speed thrills? Jet skis can be rented and used all over Destin. Whether on the bay or on the ocean, you are guaranteed hours of fun. Locals have a large number of places from which they can rent a jet ski any day of the week. If you routinely enjoy getting out on the water at high speeds, purchasing your own jet ski can be a worthwhile investment.
Sunset boat ride
Are you planning an unforgettable romantic date night? Catching a sunset boat ride is the perfect way to start your evening. Take a slow, scenic tour of the area's various bays, or explore the Gulf of Mexico. Whichever option you choose, the sights are absolutely breathtaking.
Partner with a Destin real estate agent today
Searching for the perfect beach home in Destin? Contact
Brad Hilderbrand
and his team at Coastal Abode Real Estate & Development. Receive an unparalleled experience and remove the hassle of finding a property on your own. Get in touch with us today.